If you are here, it's likely for one or more of the following reasons:
You've realized that you need a website that serves as the center of operations for your business, since social networks are very limited in options.
You already have a website, but it's obsolete, with dozens of technical issues and it's not optimized for mobile devices (mobile responsive).
You've been managing your own website for some time using services like Wix, Weebly, or Squarespace, and you've realized the limitations and how expensive these services can be. You want complete control of your digital platform and more growth possibilities.
Technology is not your friend … or perhaps you simply don't have the time to manage technological issues, and you are looking to delegate the task of creating and maintaining your website or digital platform.
Whatever your case, I understand you perfectly. I help clients who arrive at the (digital) doors of YA Knowmadas in the same situation every day.
There are countless options on the Internet to create your website - even free options. But by now I'm pretty sure you know that your business or project is too valuable to be put in inexperienced hands or inadequate "free" solutions. In the end, as the saying goes, you get what you pay for.
If you are looking for a serious web design expert who treats your business or project as if it were his own, I have good news: your search ends here.
Welcome to YA Knowmadas LLC!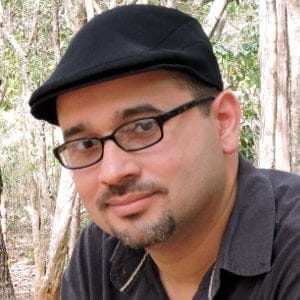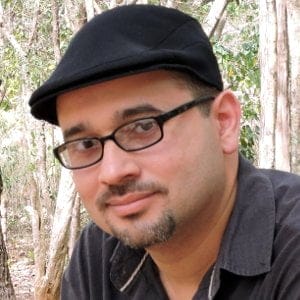 Hi! I'm Angel Candelaria, co-owner and co-founder of YA Knowmadas LLC.
I have a bachelor's degree in Music Education and a master's degree in Educational Computing - a program in which I learned to design and create online learning platforms.
For more than 17 years I worked as a music teacher in the Puerto Rico Department of Education –12 years in an elementary school and 5 years in a specialized music school.
After Hurricane Maria hit the island in 2017, my beautiful wife Yaritza and I decided it was time to make our dream come true and dedicate ourselves full time to what we had already started years before as a side-hustle: running a business online where we could help other people using our skills.
So we moved to Florida and started YA Knowmadas LLC. After a couple of years, we decided to move to San Antonio, Texas, where we currently live.
In addition to creating websites, I'm also an online guitar teacher specialized in worship guitar. You can find me teaching my Spanish-speaking students at my blog Angel's Guitar and at my online guitar school Cursos de Guitarra Pro (both designed by me).
Why I'm Sure I Can Help You
Unlike many self-proclaimed "web design experts" you'll find online, I am not a newbie to the online business world. I'm not the typical "expert" who is building his first online business helping others to… uh… create an online business?
I've been working online since 2012 - full-time since 2017 - and I know from real experience what it takes to build an online business from scratch. And based on that experience acquired over the years, I will tell you the following:
A Pretty Design Doesn't Necessarily Attract More Clients
Sure, nobody wants an ugly website. But more important than having the most beautiful website with dozens of worthless animations, colors, and beautiful photos, you need a website that converts visitors into potential customers.
Besides offering an elegant and beautiful design, I also offer my clients solutions that I know to increase the chances of attracting more clients. I treat my clients' websites as if they were my own, offering them the same options and tools that I use in my own business, or have used in the past successfully.
Discover the Difference of Having a Beautiful and Professionally-Designed Website that Converts
Have you made up your mind? Want us to work together?
Let's chat about how I can help you make your dream web a reality. Click the button below to schedule a video call with me: