Do You Need a Professionally-Built Website, Membership Site, Online School or Ecommerce?
By now, you've surely realized that you need a "virtual home" of your own.
Social media is great for getting the news about your work out there. However, it limits you in many respects, as you're subject to their complex algorithms… which change overnight without prior notice, leaving you with less traffic and fewer clients than yesterday.
Also, what is more valuable for you: 100,000 followers on the networks or 1,000 subscribers/customers on your own platform? The answer is pretty obvious.
However, you still have a problem to solve…
You're stuck.
Most likely, you don't have the slightest idea how to do it. The "techy stuff" either scares you or drives you nuts, or you just don't have the time or knowledge to do it.
Do not worry. This is exactly why I have created this web design service.
Forget about dealing with the complex stuff! I'll pull my hair out for you so that your mind is relaxed to sell your products, services and serve your customers. Because in the end, that's what you want, right?
Allow me to introduce my…
Web & Online Platform Design Service

This Service is Appropriate for You If:
You wish to have your own website, school, or online e-commerce that serves as your virtual operations center.
You are aware that setting up your own platform is not an expense but rather an investment in your business that will allow you greater flexibility and scaling possibilities than simply having social profiles.
Why I'm so sure that I can help you?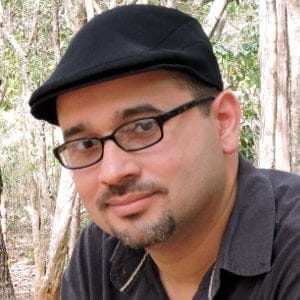 In case you don't know me, I'm Ángel Candelaria, web & online platform designer. I hold a master's degree in Educational Computing at the Inter-American University of Puerto Rico, Metropolitan Campus - where I learned to design online learning platforms.
I am also a professional guitarist and guitar teacher. When I'm not designing web pages, you can find me teaching guitar on my Angel's Guitar blog and online school for worship guitarists Cursos de Guitarra Pro - both designed by me.
In addition to my teaching experience, I have extensive training and practical experience in online marketing. I've worked with some of the best-known and respected online marketing professionals in Spain, such as Franck Scipion from Lifestyle al Cuadrado and Antonio G from Inteligencia Viajera.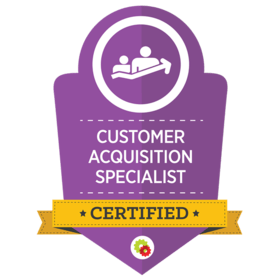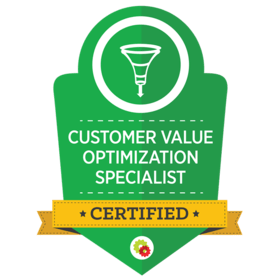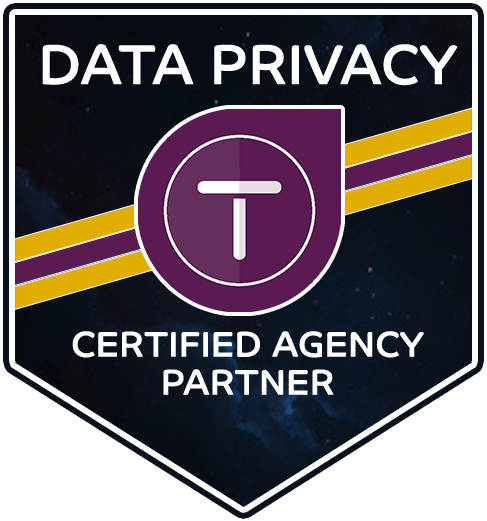 What Does This Service Include?
Fully Responsive Web Design
A positive experience on mobile devices is extremely important, as the majority of web traffic will come through these means.
Installation in Your Hosting Account
If you don't have one, I can offer recommendations based on my experience, or even offer the service for an additional cost.
Email Accounts Based on Your Domain
Configuration of a maximum of 3 emails. Additional emails carry an additional cost. Subject to service availability.
Essential Pages Creation
Homepage, About Me/Us, Description of Services/Products, Contact, and/or Blog. You must provide the texts, photos, and videos to add.
Contact Forms Creation
Creation of one or more contact forms through which visitors of your webpage can send a message directly to your email.
Link to Social Media Profiles
Creation of social icons with links to existing social profiles (profiles must already be created; I can't create them for you).
Google Analytics Account Creation
This service is essential so that you can measure visits to your website and obtain useful statistics to develop growth strategies.
Basic SEO (Search Engine Optimization)
I will make your website more Google-friendly so that it has a better chance of appearing in search results when people look for your services.
Website Speed Optimization
I will tweak your website to make it load as fast as possible (results may vary, depending on the quality of the chosen hosting provider).
Basic Security Protection
Protection against brute force penetration attempts, so that it is more difficult for a hacker to enter your website.
Free Month of Support & Maintenance
Once your web is finished, I will monitor your website for a period of 1 month to make sure it is updated and in optimal condition.
Training on How to Use Your Web
I will teach you how to use your new website, so you can get the most out of all the resources and tools included in this service.
The following options do not require memberships or recurring payments. You only pay the cost of installation and configuration, which will be added to the cost of the service. All are offered with legitimate licenses; no pirated copies.
Membership Site
With this option, you can restrict access to certain content only to those who pay for a membership (monthly, annual, quarterly, etc.)
Course Platform
With this option, you will be able to offer online courses. Access to them can be open (public) or closed (exclusive to those who pay).
Online Store
With this powerful e-commerce option, you can sell your physical, digital products and/or services directly from your website.
Email Marketing
With this option, you'll be able to send emails to a maximum of 25,000 subscribers, organizing them into several lists and/or segments.
Appointment Scheduling
With this option, your website visitors will be able to select by themselves the most convenient day and time to meet with you.
Event Calendar
With this option, you can display upcoming activities and events on your website, syncing with Google Calendar and others.
Online Giveaways
With this option, you will be able to do giveaways among those who complete an action, such as subscribing or following a social profile.
Check Out some of the Webs & Platforms I've Built
Please note that some of the websites mentioned below may have been edited by their respective clients after their initial release, and may not reflect the design work originally done by YA Knowmadas LLC.
How Much for a Professionally-Built Web?
You can get your professional website - tailor-made and designed for your particular needs - from just $1499. In order to offer you an exact quote, I'll need to know the details of your project and the options you want to add.
Ready for your professional web or online platform?
Click on the button below and complete the questionnaire about your project. Once I receive it, I'll contact you as soon as possible to review the details and offer a custom proposal: